GELATO - REFILL! 85% CANNABINOIDS - GOLDEN BUDS

-

GOLDEN BUDS

-

GELATO - REFILL! 85% CANNABINOIDS Here it is a full...

- Product GTIN :

8594200350383 -

Product Ref :

GB000008

- Category :

GOLDEN BUDS

- Price :

41.28

€ - Stock : In Stock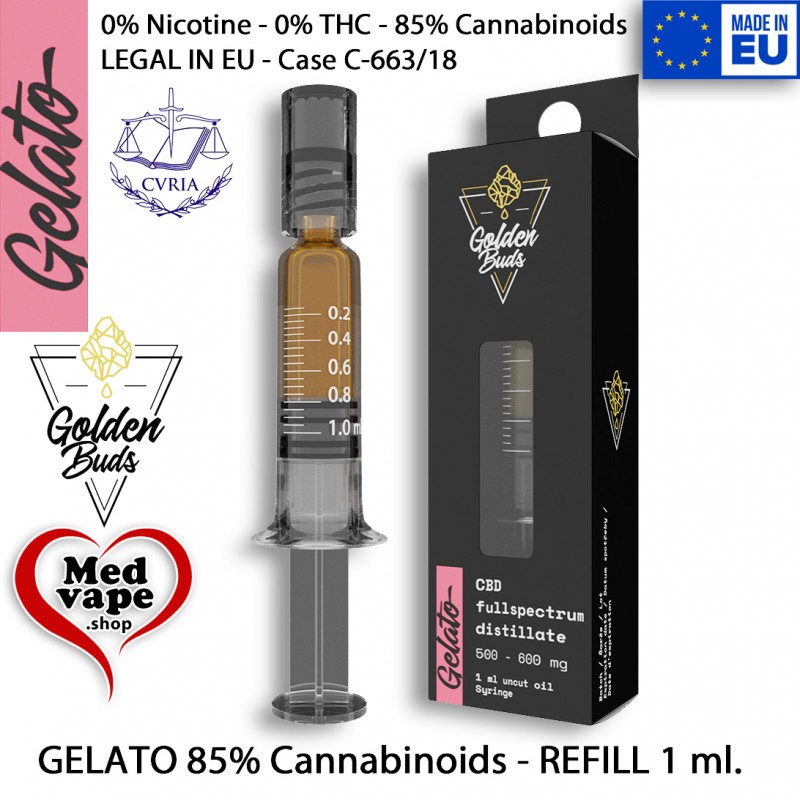  
GELATO - REFILL! 85% CANNABINOIDS - GOLDEN BUDS
GELATO - REFILL! 85% CANNABINOIDS
Here it is a full spectrum distillate high in CBD and terpenes no additives, no food coloring, no solvents, no preservatives. 
GELATO - REFILL! 85% CANNABINOIDS
This carefully handcrafted natural distillate delivers 600 mg CBD in 1,00ml syringe (the equivalent of 6000mg (60%) CBD in 10ml bottle)
Active full-spectrum CBD distillate paired with natural terpenes (flavor derived from each individual strain) to enhance the absorption and effect of our premium high-concentration CBD distillate. 
All Golden Buds syringes are made with medical-grade quality glass, the burnt smells and bad tasting cut CBD are now a thing of the past!
Customers who bought this product also bought: